Our Philosophy – Safety First!
We sell high quality safety accessories to secure your cargo during transportation.
Order now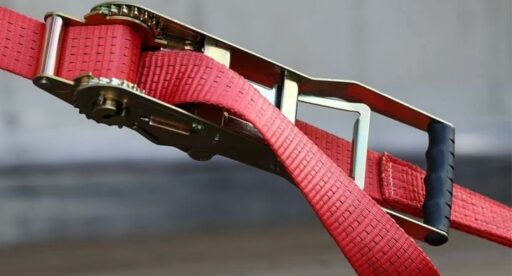 Why carriers must pay sufficient attention to the load securing procedure and use only reliable materials and equipment?
Do you know that:
up to 70% of trucks on the roads carry incorrectly or insufficiently secured loads?
one in five road accidents involving a truck is a "loss of cargo accident"?
accidents due to improper or inadequate securing of cargo bring multimillion-dollar losses?
wrong or incorrect lashing equipment are main accident reasons?
inability to count number and type of lashing equipment increase risks of cargo damage significantly?
Every load being transported by road should be properly secured so as to
protect the cargo, the vehicle, the general public, and the driver and other people
involved in transporting the cargo.
All those who work with road cargo – drivers, cargo handlers, supervisors and forwarders – need to understand the forces which act upon loads during transit and the appropriate methods of loading
and transporting different types of loads.
Poor management of road cargo can put the cargo, vehicle, driver and other road users at significant risk. In addition to the financial and human costs of accidents and load losses, logistics personnel should consider other potential risks, including liability and negligence claims, criminal prosecution, the costs of legal action, higher insurance premiums and
reputational damage.
Our philosophy – Safety First!
We sell high quality lashing equipment.
Safe transportation!

Feel free to contact us for any questions
We have more then 25 years of experience in the field of cargo trasportation and will be happy to help you with the choice of cargo safety equipment. Don't hesitate to use the contact form bellow. Also you can check our
Blog
for the useful tips, and find more information about our warehouse location on the
Contacts
page.